AUTO ACCIDENT OR INJURY?
The Injury Docs can help!
LOCATIONS ALL ACROSS CENTRAL FLORIDA!
Central Scheduling 24-7
Se habla espanol!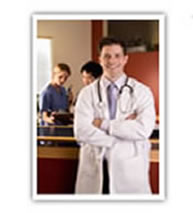 Have you had a recent auto accident or personal injury? Are you suffering with neck or back pain or headaches? If so, The Injury Docs can help! The Injury Docs team will connect you right NOW to doctor in your area if you have recently been in an auto accident, have had a personal injury or a workers compensation injury. Our scheduling team will connect you to a reliable team of Central Florida health care physicians that specialize in neck, back pain, headaches whiplash, and other spine related injuries suffered in car accidents. The Injury Docs offer immediate, same-day appointments and free consultations for patients all across Central Florida. The Injury Docs accept all PIP; auto insurance, and will handle all the billing for you direct to your carrier so that you can just focus on getting well!
Do you have an attorney for your auto accident? If so, The Injury Docs will work directly with your attorney as a courtesy on your behalf and accept a letter of protection, in most cases. If you do not currently have an attorney, let us know, The Injury Docs are familiar with some great Orlando accident attorneys; maybe we can help!
The Injury Docs work with Chiropractic and medial physicians, physical therapists, massage therapists and more! The Injury Doctors also work with Orthopedic physicians, surgeons, nuerologists, nuerosurgeons and pain management physicians to oversee every aspect of your treatment plan and ensure your well being at all times.
Auto accident Injuries- Personal Injuries
Central Scheduling staff ; available 24-7- days, nights, weekends
sports injuries- slip and fall injuries
Workers compensation injuries; sports injuries
Same day- Immediate Appointments- Free Consultations ! 

Se Habla Español!

Locations all across Central Florida!
Remember, per Florida law, you must see a doctor within 14 days of your accident to be eligible for you own PIP/personal injury insurance benefits.
You will find the Injury Docs all across Central Florida; Just ask us which which location is right for you! Se habla espanol!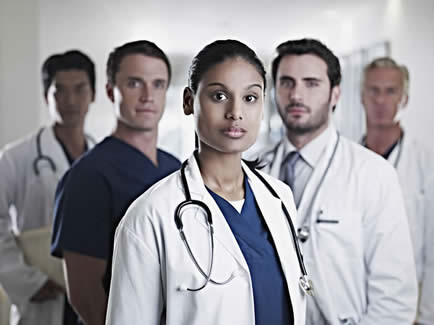 The Injury Docs scheduling team are available day or night to serve you better! Our staff is well trained, professional and very knowledgable! Call us anytime, day or night! Our team is available anytime day or night!, even on the weekends.
Se habla espanol!
Call us now to find out more! 407-654-1100
Extended clinic hours allow for immediate appointments.
PATIENT CASE MANAGERS at each location; offers individual assistance to handle all billing and administrative aspects of your claim.
Spanish Speaking Doctors and Staff
Central Scheduling- Open 24-7
Letters of protection from your attorney accepted, in most cases
The Injury Docs are participating providers for most health insurances plans including, PPO, HMO and Medicare.  Call The Injury Docs ; 407-654-1100 to find out more.
Locations all Across Central
Florida!!
Se Habla Español!
CALL US RIGHT NOW !
FREE CONSULTATION
Orlando (407) 654-1100
Toll Free: (855) BE-MY-DOC
Click here to schedule your immediate appointment!
Se Habla Español!
The Injury Docs accept all Auto Accident patients, even if you do not have insurance
Kissimmee Family Doctor | Kissimmee Personal Injury | Orlando Personal Injury | Auto Accident Kissimmee | Auto Accident Orlando | Kissimmee Car Crash | Orlando Car Crash | Kissimmee Car Accident | Kissimmee Auto Accident | Orlando Car Accident | Orlando Auto Accident Attorney | Kissimmee Auto Accident Attorney | Orlando Auto Accident | Orlando Family Doctor Orlando Chiropractor | Kissimmee Chiropractor | Ocala Auto Accident | Ocala Chiropractor
AUTO ACCIDENT DOCTOR ORLANDO | KISSIMMEE AUTO ACCIDENT CRASH| OCOEE AUTO INJURY | Apopka accident physicians -PERSONAL INJURY DOCTORS ORLANDO